If you would like to read the full agenda, you can do so here.
Delegations, Presentations & Petitions
None!
Consent Agenda
We only have the March 2019 Building Report to review, and we can see that a number of building permits have been issued for the new EdgeWater Estates subdivision in Kilworth. We're currently ahead of the pace set in 2018.
Staff Reports
Hyde Park Road Crossing

This issue is back at Council again since Chris Traini, the County Engineer, can join us tonight.

Asphalt Resurfacing Program

Staff are recommending the 2019 Asphalt Resurfacing Program be awarded to the lowest tender bid submission received from Coco Paving Inc. in the amount of $934,300.00.

Four Wheel Drive Articulating Tractor with Attachments Tender PWE 19-07 Results

Staff are recommending that the purchase, supply and delivery of one (1) four wheel drive articulating tractor complete with attachments be awarded to the tender bid submission received from Cubex Ltd. in the amount of $180,120.78.
The vehicle proposed is the MacLean MV4.1, which you can find more information about here. It's a good looking vehicle!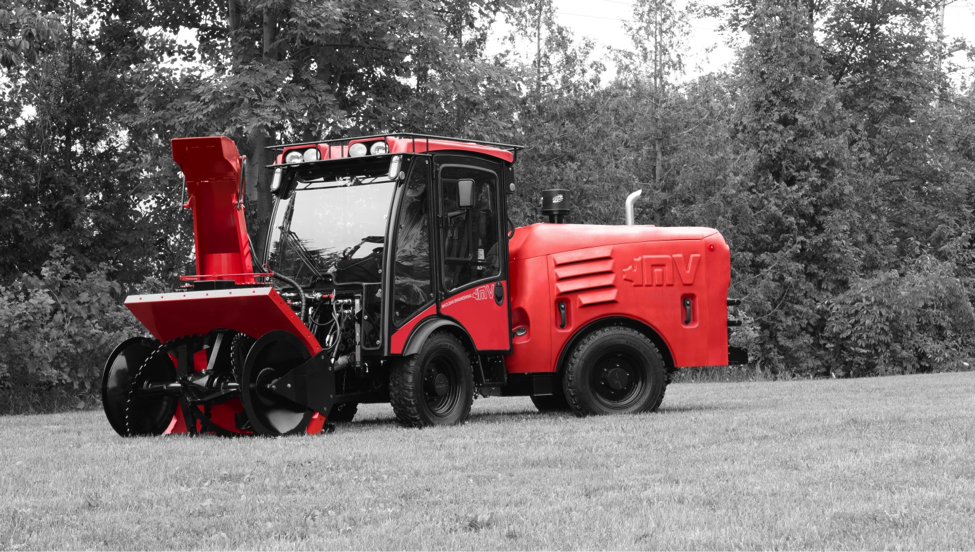 Pollinative Friendly Plantings at Municipal Facilities & Parks

Our first look at how our staff recommend moving forward with the Mayors Monarch Pledge. They are seeking approval for planting locations at various municipal facilities and parks.
In Ward 4 the Wellness Centre, Komoka Community Centre, and Komoka Park have been identified as potential locations to plant milkweed. In 2019, only the Wellness Centre and the municipal office will be considered since both sites were already due for garden bed upgrades, while other sites will be considered in future years.

Budget Amendment

A proposed budget amendment, as requested by Council on April 10, in the amount of $250,000 to move forward with the Arva Wastewater Treatment Facility Environmental Assessment. These funds are NOT from property taxes, but are paid for through development charges which are applied to new builds.

WSIB Actuarial Valuation

A report on our estimated obligations, which for December 31, 2017 and 2018 are calculated to be $721,809 and $708,579 respectfully.
The last Lost Time Injury was a fatality back in 2012. Since then, there haven't been any Lost Time Injuries requiring WSIB intervention at Middlesex Centre.

Reserve and Reserve Fund Policy Amendment

Staff are proposing a new Reserve Fund – the Future Road Upgrades Reserve Fund.
Why? Because some consent applications include a clause where the Municipality requires the owner to pay 50% of future road upgrades. This condition is added to consents where the property abuts a municipal road within an urban settlement area that is not constructed to an urban standard. This was the case for the recent severance on Elmhurst St, where the applicant questioned the validity of this clause.
Middlesex Centre tracks this information, however the money has been tracked in the Roads Capital Reserve Fund to date ($47,913.18). Now staff are recommending a separate reserve fund for better tracking purposes.
Committee of Adjustment
We have a packed Committee of Adjustment session this time! Here are the items that fall within Ward 4:
A-06-2019 – Gielen – 29 Lansdowne Park Cres.

The applicant is seeking relief from the Comprehensive Zoning By-law in order to erect an accessory building in the exterior side yard.

A-07-2019 – Carter – 18 Lansdowne Park Cres.

The applicant would like to build an accessory building that is taller than the Comprehensive Zoning By-law's maximum height requirement for an accessory building of 6.5 m (21 ft), and the floor area requirement of an accessory building of 165 m² (1,776 ft²). Instead they would like to build a garage for their own vehicles and other items with a maximum height of 10.0 m (33ft) and an area of 298 m² (3,208 ft²).
Staff are recommending denying the application. Having been on-site, I understand what the applicant is trying to do and the implications, and I'm confident they will be able to explain their rationale better than I can.

A-03-2019 – Melchers, Unit 9-10038 Oxbow Drive

The applicant is seeking relief from the Comprehensive Zoning By-laws minimum exterior side yard setback required, whereas the applicant is requesting an exterior side yard setback of 1.72 metres.
Staff are recommending approval.

A-08-2019 – Melchers Development Inc. – 10038 Oxbow Drive

The applicant would like relief from the Comprehensive Zoning By-laws maximum encroachment permitted for a deck in the rear yard, whereas the owners are proposing a maximum encroachment of 3 metres into a required rear yard.
Staff are recommending approval.
Public Meetings
There are not any public meetings affecting Ward 4 directly this evening. There is one about enhancing our official plan to include a new by-law specifically surrounding source water protection for Melrose and Birr. You can read the report in detail here. Since Komoka and Kilworth's municipal systems get its water from Lake Huron, and homeowners not on municipal water are not impacted by this new by-law. However, any time new development is proposed in a part of Kilworth or Komoka where municipal water is not available, various checks do happen to ensure the continued viability of the aquifers in the area currently in use. That is also something we saw recently during the Elmhurst St. severance application, and I look forward to seeing the results!
That's it for tonight's meeting! If you have any questions, please let me know.